Amazon recrute un Analyste Financier Junior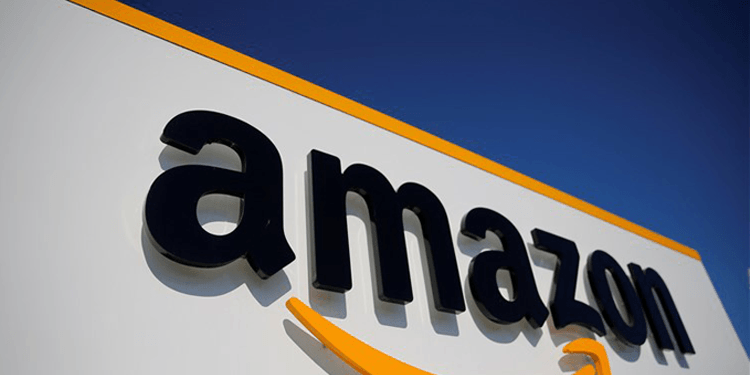 Amazon a la volonté d'être l'entreprise la plus proche de ses clients au monde, où chacun doit pouvoir trouver ce qu'il souhaite acheter en ligne. En donnant aux clients plus que ce qu'ils veulent – des prix bas, un vaste choix de produits – Amazon continue de croître et d'évoluer en tant que site e-commerce International.
Fondé par Jeff Bezos, le site Amazon.com a été lancé en 1995 pour être le lieu où les amateurs de livres pouvaient vivre une expérience unique. Bezos était persuadé que seul Internet pouvait offrir à ses clients le confort de parcourir une sélection de millions de titres de livres en une seule fois. Lors de ses 30 premiers jours d'activité, Amazon a reçu des commandes provenant de 45 pays tous expédiés depuis son usine dans la région de Seattle.
L'évolution d'Amazon, de simple site Internet à véritable plateforme de développement en passant par partenaire e-commerce, est régie par l'esprit d'innovation qui fait partie de l'ADN de l'entreprise. Les personnes les plus brillantes et expérimentées viennent chez Amazon pour rechercher, innover et développer des technologies permettant d'améliorer l'expérience des acheteurs et vendeurs du monde entier.
Amazon recrute un Analyste Financier Junior
Description:
At Amazon, we are working to be the most customer-centric company on earth. Are you willing to learn how to dive deep, insist on highest standards, invent and simplify to develop those solutions and support the delivery of results?
The Customer Trust and Partner Support (CT&PS) team is looking for a Junior Finance profile. The CT&PS organization employs over 15,000 employees who provide support to Amazon's Selling Partners while also ensuring that we protect Amazon customers from bad actors. In this role, you will support in building, improving and automating the reporting and forecasting tools for the Finance organization.
Your Responsibilities Will Include:

Support regional operations of the Customer Trust and Selling Partner Support teams around the globe

Contribute to the development of Seller Support finance planning and analysis tools in an worldwide integrated approach

Work closely with Business Intelligence team to standardize reports and Data Tables

Ensure highest level of Data Quality that will serve for regular reviews with Business teams

Work with the functional leaders and other finance partners to build scalable financial processes and business metrics
Maintain continuous improvement of the finance processes.
Basic Qualifications:

Freshly graduated, or about to graduate, from Business School or equivalent

Strong analytical, financial modeling, and reporting skills

Strong interpersonal, written, and oral communication skills

Fluent in English

Advanced user of Excel, and demonstrated ability to work with complex sets of data

High attention to details and willingness to structure and organize things so that they make sense
Preferred Qualifications:
Demonstrated ability to manage multiple competing priorities simultaneously and drive projects to completion
Experience with Data Warehouse is a plus

Comfortable working with cross-functional teams in an unstructured environment

SQL user level knowledge

comfortable working with large datasets in a complex environment

Good and clear communicator
Postulez ici ou ici