Aramex recrute Plusieurs Profils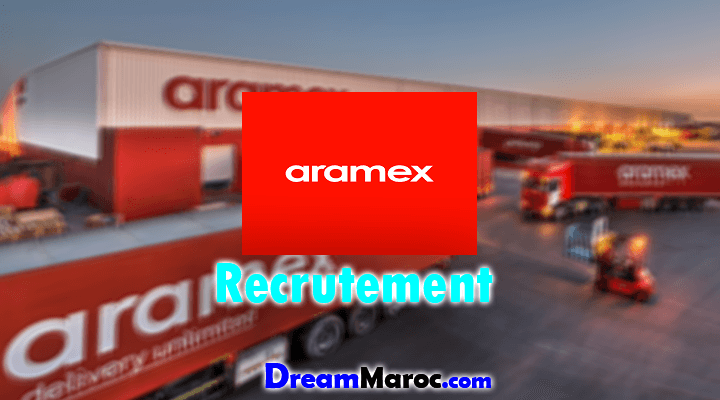 Aramex est un fournisseur de transport express international et domestique, de fret, d'opérations de transit, de logistique et d'autres services de transport partout à travers le monde.
Aramex recrute Plusieurs Profils:
-Contact Center Executive.
-Outlet Executive.
-Area Sales Executive.
-Senior Area Sales Executive.
-Operations Manager.
Contact center Executive
Purpose:
To handle incoming calls of the new and existing customers.
Key Responsibilities:
-Respond and follow-up customer calls to ensure customer satisfaction.
-Give the best customer centric experience to the custome
-Ensure collaborating to the team to provide the customer with the best customer experience.
-Support the Ops and CMT team in maintaining a high service level and offering the customer a flawless « shipment deliveries » process.
-Examine Customers' feedback with the direction/guidance of the « Customer Service » Management, to further improve the whole company service level.
Profile:
-Bachelor in Marketing or logistics…
-First experience in contact center is recommended
-Professional Communication in english and french
-Customer service oriented
---
Outlet Executive
Mission:
-Serve Walk-in customers and provide full information and advice.
-Manage and meet customer expectations
-Sustain high customer satisfactory service level
-Provide excellent customer service for cash clients as per Aramex CS standards
-Sell cash shipments.
-Attending to cash customers and fulfil their requirements, solve their problems, follow up their cases and update them.
-To contact four cash customers per day (leakage or none-active customers).
-Promote Aramex campaigns for customers
-Implement and promote Aramex
Profile:
customer service or marketing degree
experience in customer service within an international transport company
---
Area Sales Executive
Mission:
Seeking new opportunities, maintaining and developing existing customer to Increase sales profitability for all Aramex products
Key Responsibilities:

Identify business opportunities from existing and new customers,

Develop and maintain strong relationship with customers,

Enhance customer loyalty by delivering customized tailored solutions,

Conduct field prospections for customers and insure the follow up,

Liaise with inter departments to ensure customer has received the best class in service,

Adhering to company policies & procedures while completing day to day challenging activities
Profile:

International business or logistic Master,

Min 3 years experiences as area Sales Executive in International transport or freight forwarding company,

Fluent Arabic, French, English and Berber languages,

Networking and Problem-solving skills,

Negotiation skills, Listening skills,

Focus on developing Relationships.
---
Senior Area Sales Executive
Job Responsibilities:
Ensure freight sales targets are met,

Identify freight business opportunities from existing and new customers.

Evaluate the profitability per account to ensure targets are met,

Visiting customers in Casablanca and all branches to increase the freight sales revenue,

Manage the pipeline and the prospect value per sales to ensure focusing on the top 10 customers per pipeline,

Develop and maintain strong relationship with freight customers and internal stakeholders,

Analyze stopped clients to identify solution and regain their business,

Follow up on top customer unresolved request and ensure resolving pending problems,

Ensure best sales practices to meet freight customer needs and expectations and capitalize on growth,
---
Operations Manager
Purpose of the Job:

Manage and control Aramex Express, Domestic and Ground operations in terms of planning, monitoring, budgeting, and proper implantation of all Aramex operational productions and quality of service standards to ensure satisfactory service is provided to customers
Job Responsibilities

Monitor and work towards proper utilization of the ground couriers.

Maintain and improve the ground operations performance in terms of delivery, pick up, and all related aspects to comply with the company quality of service standards and Measures.

Control and evaluate the ground operations team performance.

Work with the fleet supervisor to ensure the operations fleets are up and operative in good conditions.

Manage day to day operations in the network to ensure meeting of internal SLA's along with productivity, cost and company targets.

Regularly analyze the nature of the business and customer feedback to modify the order lifecycle through technology, automation, process improvements which culminate in better experience overall.

Manage planning for the network in terms of couriers, infrastructure, vendors, consumables in line with business forecast and projections.

Ensure shipment integrity and visibility throughout the shipment lifecycle.

Mentor and develop operation leaders to take up management positions across the Aramex operational network.

Maintain healthy and safe workplace environment.

Manage the various inbound/outbound and warehouse operations and ensure compliance to service expectations and quality standards.

Maintain and improve the quality of the service and commit to pass the various quality audits.

Lead the improvement projects to increase operational efficiency and improve performance.

Work with the station manager on setting the yearly objectives and expansion/development plans.

Manage the total operations expenses according to the set budget.
Job Requirements (Experience and education):

Bachelor's degree in engineering or Management

5-7 years of experience in Operations management in logistics, ecommerce operations or supply chain

Demonstrated experience in process improvements, cost reduction and operations planning

Well versed with Microsoft office, Knowledge of SQL and experience in data visualization platforms like tableau is a plus