Delphi Aptiv Maroc recrute Plusieurs Profils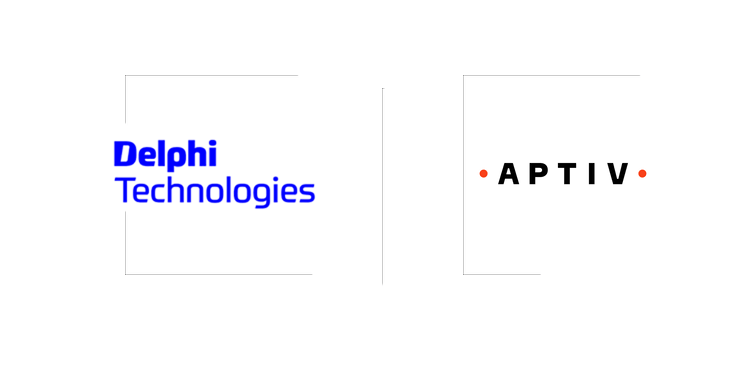 Équipementier leader en industrie automobile, le Groupe Delphi est fournisseur de plus de 30 marques automobiles et emploie plus de 200 000 personnes à travers le monde.
Implantée au Maroc depuis 1999 Delphi Maroc S.A est une filiale appartenant à la Division Packard Electrique Système du Groupe Delphi. Delphi compte aujourd'hui trois sites au Maroc: deux sites sur Tanger et un site sur Kenitra.
Un des leaders mondiaux des systèmes de distribution de signaux électriques pour véhicules, Delphi Maroc S.A est en outre spécialisée dans la fabrication de faisceaux électriques pour voitures. Nos principaux clients, sont de grands constructeurs automobiles tels que Opel, PSA, Volvo, Fiat…
Nous recherchons activement des candidats possédant les compétences, l'imagination et la passion nécessaires pour donner vie à des idées révolutionnaires qui permettront de changer la donne.
Nous avons actuellement des opportunités exceptionnelles pour ceux qui sont intéressés par la transformation du futur de la mobilité -à partir d'aujourd'hui.
La mobilité a le pouvoir de changer le monde. Et notre groupe a le pouvoir de changer la mobilité!
Siégeant à Dublin, Aptiv est un groupe technologique mondiale qui développe des solutions plus sûres, plus écologiques et plus connectées; constituant ainsi l'avenir de la mobilité.
Travail d'équipe, Orientation résultat et Focus Client font partie intégrante des valeurs qui animent notre entreprise. Nous offrons à nos jeunes talents de réelles perspectives et opportunités d'évolution dans un environnement apprenant au niveau national et international.
Comptable
Mission:
Participer à la réalisation des objectifs du département en matière financière et administrative.

Assurer le bon déroulement du processus Administratif et comptable de la société.

Assurer la comptabilité des fournisseurs (Groupe & externe) plus les immobilisations sur la base des factures reçues, et de la Paie conformément aux règles comptables préétablies.
Nature et responsabilités du poste:
Environnement:
Le poste relève du Chef Comptable du département Financier d'ACS, filiale d'APTIV; multinationale américaine qui opère dans le secteur de l'injection automobile.
Nature de la Fonction et des activités:
Management des Immobilisations:
Suivre, créer et manager correctement toutes les immobilisations acquises par la société (Assets);

Créer les IO (Investment order) des projets validés;

Préparer le forecast des

immobilisations;

Réaliser les inventaires physique légale;

Exécuter les Job d'amortissement en fin d'exercice;

Analyser le compte des immobilisations encours et présenter les justifications nécessaires.
Management des comptes fournisseurs.
Collecter l'ensemble des pièces du processus Fournisseur;

Contrôler la conformité des factures reçues avec les bons de commandes et les bons de livraison;

S'assurer de la mise à jour quotidienne des systèmes comptables;

Comptabiliser, suivre et analyser les comptes fournisseurs (Account Payable);

Préparer, réviser et comptabiliser les provisions mensuelles.
Gestion des Notes de frais.
Comptabiliser, et suivre les notes de frais du personnel après vérification et validation du contrôle interne.

Clôture des exercices mensuels.

La comptabilisation mensuelle de la paie.

La provision des congés et du 13éme mois.

La déclaration mensuelle de l'IR

La réconciliation de la paie.

Le suivi de l'évolution de la masse salariale par centre de coût.

L'établissement des états de paie mensuels.
Profil de poste:
Formation:
Bac + 5 en Finance, comptabilité de Gestion, Audit & contrôle de gestion.

1 à 2 ans d'expérience
Compétences:
Solide connaissance en comptabilité marocaine, fiscalité et droit de commerce.

Bonne connaissance en USGAAP;

Bonnes capacités de communication;

Gestion et motivation des équipes;

Leadership;

Maitrise des langues: Français & Anglais;

Capacité d'écoute;

Maitrise de l'outil informatique;
Logistics Process Engineer

As as Logistics Process Engineer EMEA your role will be:
Your role:
Logistics expert with a key focus on improving overall logistics flows
(freight, warehousing and value added services)

Evaluate effectiveness of current and future logistics processes

Preparation of a cost studies for logistics projects

Responsibility for creation of detailed project plans which identify & sequences activities needed to successfully complete and prioritize logistics projects

Responsibility for implementation of logistics projects & processes

Building logistic processes resulting from business needs or optimizing the current ones

Building « best practice » standards for each project, business model in the area of logistics

Develop logistic metrics, internal analysis tools, or key performance indicators for business units

Support & lead of logistics workshops in factories

Close cooperation with various functions across company

Work with logistics interns
Your Background:
MSc or Eng degree in Logistics, Engineering or Economics

Minimum 5 years' experience in logistics, process optimization or manufacturing

Good command in English (min. B2+/C1)

Excellent Project Management & project implementation skills

Extensive knowledge/advanced skills using Microsoft Office Excel

Knowledge of BI technologies (e.g. Microsoft Power BI, Tableau)

Ability to travel
Nice to have:
Command in German, French, Spanish language

Certified Six Sigma Green/Black Belt

Advanced data analysis quantitative problem solving skills
Benefits:
Get a list of benefits such as private health care, child fund, life insurance, Employee Pension Plan (+ 3,5% on each gross salary), trainings, sports activities Multisport card, etc.
Join us:
Help us advance mobility, save lives and improve our planet

See effects of your work in showrooms of almost every car seller

Learn new technologies thanks to the collaboration with our customers' technical centers
Your Role:
Manage and organize the Production Assembly Area

Supervise activities within the assigned projects in order to improve the production processes.

Coordinate within the cross functional teams and external partners in order to achieve production objectives.

Ensures that the business and manufacturing sector timely fulfillment and effectively of customer requirements and product quality.

Hiring and integrate new comers in collaboration with HR Partener.

Develop the capabilities of employees in Production, especially team Management, conflict management and problem solving.

Assure company objectives in terms of Safety, quality, efficiency and cost.

Ensure system compliance to company operating standards and oprocedures.
Your Background:
University education (Technical oriented) or equivalent.

Professional experience of min 5 years in labor Intensive Industry. Wiring harness industry is an advantage.

Intermediate English language proficiency (reading, writing and communicating)

Problem solving methodology.

Team work
Process Engineer (Crimping):
As a Process Engineer, you will be responsible for developing and implementing process, managing process resources, optimizing current processes, and maintaining process documents.
Your Role:
Ensure the definition and validation of crimping tools.

Ensure the monitoring of the project at the development or continuous improvement level.

Implement engineering changes in collaboration with other departments.

Ensure orders, receipts and final qualification of equipment
Your Background:
University degree – Mechanical Engineering, Mechatronics, Automation or similar

Good communication & presentation skills in English

Experience in Industrial Engineering & Crimping

Active mind and problem solver

Team worker and future shaper
Your Role:
Collect input data (schematic diagrams, electrical function sheets,…) in the Client Register.

Define the harness architecture (connectors, wires, insulation, …).

Define cabling routes with the project team.

Realize the industrial plans on CAD for the family of cabling for which he is responsible.

Participate actively in internal and external meetings concerning the product and the process (mock-ups, dashboards, quality meetings, validation of factory assembly).

Maintain excellent relations with our customers and the internal project team.

Analyze internal and external quality and technical issues related to design.

Receive the customer modification request (engineering change), translate it and distribute it to the plant.

Ensure the distribution of customer orders and the application of modifications in the plant.

Optimize the engineering process by respecting customer procedures.

Manage the technical evolutions of products during the development phase and during the serial life.

Ensure the feasibility of the product with the support of the pilot plant.

Participate in BOD meetings to analyze design issues.

Report periodically on the progress of the activity and the problems encountered.
Your Background:
You got Master's Degree in Electromechanical Engineering, Electrical Engineering ( is a Must ).

You have Project Management capabilities with proven track record supporting technology enhancements .
You are Curious: Explore your curiosity, challenging the status quo.

You are Strategic: Plan ahead adopting future intelligence to break down barriers.

You are Innovative: Challenge us to think outside the box, creating solutions which will enhance our Product Engineering technology landscape.
Aptiv Rewards & Advantages:
CDI Contract.

Competitive compensation package including; Bonus Potential, Healthcare..

Learning, professional growth and development in a world recognized international environment.

Access to internal & external training, coaching & certifications.

Recognition for innovation and excellence.
Traning Center Responsible

Your Role:
Monitor performance evaluations in the site

Assist the HR Development Coordinator in the development of the training plan.

Coordinate the team of internal training instructors.

Coordinate with the production and cutting department to develop the qualifications of new recruits and experienced operators.

Choose the appropriate pedagogical tools for each type of training.

Coordinate with training organizations the planning and training program to be delivered.

Attend internal customer meetings and follow up on internal and external audits related to training.

Inform the OFPPT of the actual dates of the training activities.

Monitor special training contracts.

Prepare and submit training files to the OFPPT.
Your Background:
You got Master's degree in HR Management freshly graduated or one year experience in the automotive industry or similar position.

You have a Good knowledge of Training Processes and pedagogical skills

You are a Good communicator and have relational ease / Good teamwork skills.

You Speak French and English languages Fluently
Aptiv Rewards & Advantages:
Competitive compensation package including; Bonus Potential, Healthcare, Pension schemes.

Learning, professional growth and development in a world recognized international environment.

Access to internal & external training, coaching & certifications.

Recognition for innovation and excellence.

Opportunities to give back to the community.

Meaningful work that makes a difference in the world