Eaton recrute Plusieurs profils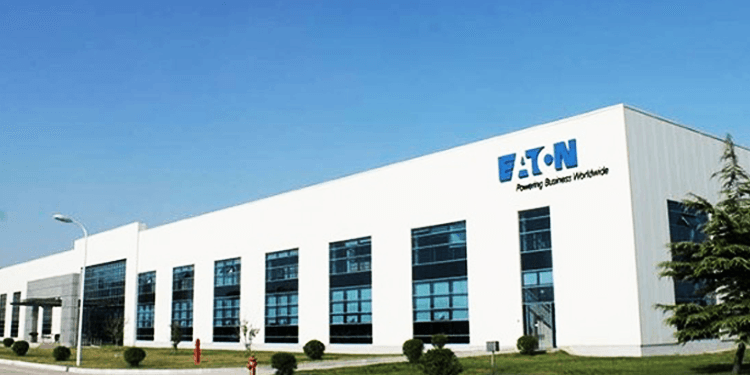 Aujourd'hui, le monde dépend d'une infrastructure et de technologies critiques. Les avions. Hôpitaux. Usines. Centres de données. Véhicules. Le réseau électrique. Tous sont indispensables à notre vie quotidienne. Nous accompagnons les entreprises qui gèrent ces activités essentielles pour relever des défis majeurs en matière de gestion de l'alimentation énergétique. Ainsi, nous sommes déterminés à améliorer la vie des personnes et l'environnement, grâce à des technologies de gestion de l'énergie plus fiables, plus efficaces, plus sûres et plus durables.
Nous sommes une société spécialisée dans la gestion de l'énergie qui compte plus de 97 000 employés et qui mène ses activités dans plus de 175 pays. Nos produits et services éco-énergétiques aident nos clients à gérer efficacement les énergies électrique, hydraulique et mécanique de façon plus fiable, plus économique, plus durable et plus sûre. En donnant aux personnes les outils nécessaires pour utiliser l'énergie plus efficacement. En aidant les entreprises à fonctionner de façon plus durable. Et en encourageant chaque employé d'Eaton à réfléchir autrement sur notre activité, nos engagements et sur l'impact positif que nous pouvons avoir à l'échelle de la planète.
Eaton recrute Plusieurs profils
Associate Representative SLS Customer Support

Missions:
-Répondre aux appels entrants des clients en adoptant les comportements de service à la clientèle appropriés.
-Assister les clients en leurs apportant l'aide et le support nécessaire.
-Gérer et optimiser la relation client
-Identifier de manière proactive les besoins des clients ainsi que leurs exigences, et recommander les services les plus appropriés
-Mettre l'accent sur une expérience client positive selon les normes de Eaton
-Répondre aux questions reliées au service et à l'approvisionnement de service, en suivant les directives préétablies.
-Répondre aux questions de facturation de base
Profil:
-Bac + 3 Techniques de vente et Commerce ou Equivalent
-Communication en français comme en anglais
-Connaissances en relations clients
-Réactivité et attention portée aux détails
-Maîtrise de l'outil Informatique
---
Representative SLS Customer Support Technical Support

Missions:
-Administrate service maintenance tasks of all types carried out by field services work force using relevant databases and applications to ensure up-to-date data for all customers at all times
-Meet the quotation and contract administration requirements set by field service and field sales teams, supporting sales targets for PQ products and related service maintenance contracts
-Proactively act to understand and solve customer needs and identify solutions to non-standard tasks/queries
-Constant copperation with sales, service and PQ product departments in order to acquire and maintain an extensive knowledge of the internal workings of these departments and their processes
-Gain deep understating on the distributed product portfolio and related services with the clear understanding of the impact it has on the customer
-Able to detect and escalate problem or error with data that he/she is responsible for
-Proactive participation in team related tasks (projects, events, visitors, extra tasks)
Profil:
-Bachelor's degree (BS/BA) from an accredited institution or equivalent professional degree
-Customer service experience preferably on electrical/IT/telecommunication business
-Excellent and Comprehensive knowledge of Eaton's products and services on Electrical PQ products. Detailed and advanced knowledge and competency in Eaton proprietary tools and applications: ERP, CRM, Case Management, and other Eaton Tools (Oracle, JOE, etc.)
-Good analytical skills to manage databases of customer data with high reliability, Proficient in creative problem solving, conflict resolution, and managing priorities. Able to support other team members beside daily work
-We are committed to ensuring equal employment opportunities for job applicants and employees. Our recruitment processes use balanced selection criteria and avoid unlawful discrimination against applicants on the basis of their age, colour, disability, marital status, national origin, gender, gender identity, genetic information, race or racial origin, religion, sexual orientation or any other status protected or required by law.
-We make what matters work. Everywhere you look—from the technology and machinery that surrounds us, to the critical services and infrastructure that we depend on every day—you'll find one thing in common. It all relies on power. That's why Eaton is dedicated to improving people's lives and the environment with power management technologies that are more reliable, efficient, safe and sustainable. Because this is what matters.
-We are confident we can deliver on this promise because of the attributes that our employees embody. We're ethical, passionate, accountable, efficient, transparent and we're committed to learning. These values enable us to tackle some of the toughest challenges on the planet, never losing sight of what matters.
---
Continuous Improvement Supervisor

As a Continuous Improvement Supervisor you will partner with plant team to develop and execute the continuous improvement strategy in facility. This includes execution of top down Key Objectives, leading of Rapid Improvement Events, and deployment of the Continuous Improvement Framework.
Your Key Deliverables:
Define and lead ELSS team targets in alignment with the department goals

Review and lead self and team Functional competencies matrix and Development plan (defined in prior with manager)

Lead EATON Lean SixSigma tools deployment, dynamize Employee suggestions system and VAVE process floor deployment

Lead plant Continuous Improvement council to improve Safety, Quality, Delivery, Productivity, Inventory, and Cost utilizing the Eaton Lean Six Sigma methods (ELSS).

Train employees and deploy the Lean tools (Problem Solving and Six Sigma).

Conduct training needs´ assessment, associated with ELSS and facilitates site ELSS tools training for all employees.

Conduct training evolving engineering process improvement as DFSS.

Lead or facilitate projects or events such as Kaizen events, business process improvements, and Rapid Improvement events (RIE) to drive short-term and long term business improvements.

Mentor others in the plant on implementing and sustaining continuous improvement practices.

Oversee and coordinate production methods and modifications for production efficiency and cost control.

Conduct studies to prepare and recommend new and revised operating procedures to maintain control, improve operations, and foster continuous process improvement.

Conduct ELSS related assessments (tools assessment and OpA assessment) and helps to coordinate OpA
Are you?
Profil:
Industrial or Electrical Engineer with Experience in a similar position

Strong background in lean manufacturing, multi-functional project teams and successful hands-on implementation with some experience with Six Sigma.

Skilled in lean tools & project management.

Ability to coach and mentor process owners and project owners.

Ability to plan, organize and build effective teams and motivate others.

Ability to influence others not in direct reporting relationship. Able to drive culture change.

Strong written and oral communication skills

Must be self-motivated and able to make autonomous decisions and manage time effectively.

Knowledge and use of engineering-related computer tools

Six Sigma Green Belt or Black Belt Certification
---
Sales Application Engineer

As a Sales Application Engineer you will have as a main responsibility to Develop the customer & product portfolio in your area for commercial building segment.
Your Key Deliverables:
Works closely with marketing team and divisions to identify the products that need to be launched based on the customers need and local standard and requirements.

Establishes a comparative study on prices and define a local pricelist in accordance with the price strategy of the company and ensure the quality of products database .

Promotes products and builds a strong relationship with large accounts, consultants and contractors and organize products presentation

Defines Annual Product plan promotion and Mutual marketing Plan with partners.

Defines the accurate stock and work closely with the local teams and divisions to ensure products availability.

Is the main interlocutor for Products quality conformity and manage the process in collaboration with the local team.

Trains internal sales team and partners and works closely with marketing team to develop the marketing and sales tools.

Reviews and interprets customer needs on plans and specifications;

Prepares and presents bids and quotations to customers using company price and delivery guidelines while using sound business judgment.

Provides technical support to partners in the commissioning and installation of Eaton products and solutions.

Expands Eaton brand awareness and reports all quality products, or specific information relating to Eaton reputation.
Are You?
Profil:
Degree in Electrical Engineering

3 to 5 years' experience in a similar position (sales engineering) in commercial building segment.

Good knowledge of products and experience in sales techniques

Technical knowledge in Emergency Lighting, Fire Alarms or Low current systems is required .

Presentation and Communication skills

Proficient in English
---
Senior Buyer

As a Senior Buyer, you will be reporting to the Sourcing and Supply Chain Manager and you will have as main responsibilities to Establish and implement programs for supplying assigned commodities within cost and quality requirements according to the Regional Commodity Manager strategy, local business requirements and Eaton policies.
Your Key Deliverables:
Establishes and implements programs for supplying assigned commodities within cost and quality requirements according to the Regional Commodity Manager strategy, local business requirements and Eaton policies.

Negotiates all operational contract terms (price, MOQ, lead time, VMI, consignment stock) under Commodity Manager Material management team guidance.

Ensures Supplier performance according to contract terms and expedites any performance issues with support of supplier development team, with support of CMs.

Initiates and implements process improvement activities in all assigned task areas.

Leads, guides and reports cost out projects and administers cost out programs including schedule development to insure timely delivery of results.

Works closely with the technical department and project sourcing department during new product development, in order to insure that :
All the needed information will be filled within the ERP before the launch of the mass production.

All components orders will be placed on time in order to launch the mass production on time.
Ensures that the components and supplier's data are kept up to date within the ERP for his/her own supplier base.

Develop and maintain close and professional relationship with vendors.

Master supplier Data base ( correct and collect all datas needed, WISPER…), check for MSA with CMs

Implement best Practices based on SCM EATON Policies, EBS tools…
Are You?
Qualifications
Profil:
Technical engineering background

+5 years of purchasing experience in Manufacturing Industry

Business acumen.

Fluent in French and English.

Strong Negotiation and Interpersonal Communication Skills.

Drive to solution in highly complex situations.

Experience working in cross functional team and international environment
---
Sales Service Engineer

As a Sales Service Engineer, You will be responsible for sell to customers in the targeted market areas.There will be an expectation to optimize sales volume, product mix and profit margin, while increasing sales in the marketplace.
Your Key Deliverables:
Perform commissioning and start-up for Eaton's MV products in Morocco and in the region

Perform Eaton's MV products training and develop expertise and technical knowledge, in the region to End-users, Authorized Partners and installers

Visit and manage Eaton install base Customers and sell them Eaton PD Service key solution (Retrofit, Maintenance, Service Contract, Upgrade)

Visit and manage identified key Customers and sell them PD Service key solution (Retrofit, Maintenance, Service Contract)

Collect, analyze, and utilize market intelligence regarding competitive products, customer needs, preferences, and buying habits;

Provide tailored timely solutions to customer issues by utilizing available resources or creating procedures for resolution

Plan promotional events and presentations with partners personnel to promote Eaton's position, while developing a proven record of achieving assigned sales goals

Prepare and present bids and quotations to customers using company price and delivery guidelines while using sound business judgment

Plan and allocate time for sales activities with each Partners, Key account, in the assigned territory
Are you?
Profil:
Bachelor's degree in Electrical Engineering from an accredited institution

At least 2 years of MV/LV products Service sales experience

At least 5 years of MV/LV products Service Engineering experience

Experience selling MV/LV products and solutions into the industrial market.

Understanding of the sales process using sales techniques as evidenced by good customer relationships

Ability to interact with different teams

Communication, interpersonal and Problem-Solving skills
You should have the ability to :
Work on MV Switchgear (Secondary and primary), Electrical panels and MCC

Work on programming of protection relays used by Utilities

Diagnose MV faults and on electrical panels (Tools and procedure, etc.)
---
Lead Finance Analyst

As a Lead Finance Analyst, you will have as main responsibilities to:
Participate as a leading member of the Morocco Plant Operations Finance Team in driving standardized processes

Recommend improvements and service level growth to the Plant Controller.
Your Key Deliverables:
Reports financial activity to support development of product line processes, controls and measurement of the product line programs and key business customer contacts.

Responsible for all accounting across the product line assuring accurate and timely financial data is available monthly for review. Also provides timely plant financial reporting, while ensuring compliance with Tax and Group accounting policies

Prepares financial analysis and cost estimations for all new product line business proposals, capital investments, and potential new product development endeavors

Forecasts future CFROG and profitability, analysis of margins, and ROS

Prepares strategic plans, annual profit plans and monthly rolling forecast for the product line

Assists Finance leadership and all other processes in the identification of financial risks and developing mitigation plans.

Assists in communication of financial performance on product line to all Divisions leadership (PQED, eMOBILITY …). Focus on performance to goals and identify areas for improvement and concern.

Supports Internal audits and annual certification for compliance with Sarbanes-Oxley requirements. Continuous improvement of controls and processes

Develops strong allocation methodology, working with Manufacturing for ratification. Confirms strong financial basis with Operations Finance Manager for allocation processes.

Supports local government accounting standards and regulations compliance

Effectively manages due dates and organizes resources to comply with due dates and timely reporting

Drives continuous improvement and cost out activities

Deploy Zero Incident culture (ZIC) by implementing and respecting the Eaton Life Saving Rules

Achieves quality objectives. Comply with requirements of the Quality & Environmental Management System.
Are you?
Required:
Master Degree or equivalent in Accounting, Finance or Business

Minimum of 3 years of experience in financial management in a manufacturing environment

Knowledge and understanding of corporate, division, and plant reporting policies and key measurements

Bilingual English/French strongly preferred

Strong technical expertise (US GAAP/IAS) in accounting and finance

Experience in product line and program accounting

Proven leadership and possession of problem solving and analytical skills

Strong verbal, written and interpersonal skills

Ability to establish and work cross functional relationships
---
Lead Accountant

As a Lead Accountant, you will have as a main responsibility to insure fullfillement & compliance with the local reporting.
Your Key Deliverables:
Lead month end statutory closings working closely with the finance team to ensure that all the requirements are fulfilled on a timely manner.

Reconcile balance sheet accounts with emphasis on accuracy, attention to detail, and properly supported balances while driving balance sheet integrity and compliance to Eaton policies.

Generate and upload standard month end journal entries to Oracle GL/SAP; ensure entries are accurate, properly supported, and deadlines are met.

Communicate with Financial controller regarding account variances, account aging and recommend actions to resolve.

Prepare on-going monthly and periodic financial reports and provide support to the finance team when required

Coordinate with the AP team to ensure all invoices are recorded and payed according to the policies in place.

Manages the accurate and efficient processing of transactions to the accounting systems and ensures compliance with regulations and Tax

Coordinate, interpret and respond to ad hoc financial requests

Act as a liaison with third party to coordinate VAT process and all declarations while ensuring compliance and completeness

Maintain internal control procedures to ensure compliance with Sarbanes Oxley 404. Maintain and provide any requested documentation and support for internal/external audit or review purposes.

Identify and share/implement the best practices and improve the processes
Are you?
Profil:
Bachelor or Master's Degree in Accounting/Finance

At least 5 years of experience in accounting in a multinational company with a previous big four exposure.

Experience in using integrated computer systems.

Excellent interpersonal and analytical skills.

Must be able to thrive in a fast-paced, high volume environment.

Proficient skills in MS Office (Word, Excel and PowerPoint).

Requires skills in operating general office equipment, maintaining financial records, understanding and following complex and written instructions, preparing routine reports and performing complex account transactions.

Knowledge of internal control procedures, particularly relating to cash, payroll.

Working knowledge of accounting practices and principles, and procedures, particularly relating to safeguarding of assets.

Experience in Oracle/SAP is preferred.
---
Operations Leadership Development Program (for engineering graduates' international program)

Program Structure:
3 years, 3 different assignments

2 roles in operations + 1 role in commercial area (Start in EHS role)

2 different countries (start in Casablanca, Morocco. The 3rd year assignment in a European location)

challenging job roles each year and ongoing leadership trainings

networking with senior leadership, yearly conference

Program start: September

Develop breadth of knowledge of our operations and manufacturing processes and also get experience in the commercial side of the business and learn about customers.

Learn how to deliver results in key business driver areas such as safety, quality, delivery, inventory productivity and sales

Work side by side with experienced leaders who will provide coaching and mentorship opportunities

Work to solve real-world challenges in various Eaton business groups with a continuous improvement mindset

Learn what it takes to be a successful leader with our immersive leadership development series that

helps you master the key foundational building blocks of Eaton's Leadership Model.

Participate in our inclusion employee resource groups (iERGs) where various demographic groups and their allies work together toward common organizational goals

Help Eaton achieve our 2030 sustainability goals which include reducing our GHG emissions from our operations by 50% and have 100% of our manufacturing sites certified to be zero waste to landfill

Be part of an amazing culture that is focused on doing what is right.

Forbes' America's 2020 Best Employers for Women

Derwent Top 100 Global Innovators 2020

Ethisphere Magazine's 2020 World's Most Ethical Companies

Fortune's 2020 World's Most Admired Companies

Human Rights Campaign 2020 Best Places to Work for LGBTQ Equality
Candidate Profile:
Currently possess or will have obtained a bachelor's or master's degree in in engineering with a major in electrical, mechanical, industrial, industrial & systems, engineering technology, engineering management, applied engineering,sciences or manufacturing with a graduation date no later than August 2021

Fluent in English is a must plus another European language is an asset

Relevant work experience minimum 1 year – maximum 3 years (including internships)

Desire to build a leadership career in multinational company

Leadership aptitude and/or demonstrated leadership experience within university or community

Self-motivated and a strong desire to achieve results

Geographical flexibility to relocate within the EMEA for the duration of the program

Learn more about how Eaton makes what matters work here