Jumia recrute Plusieurs Profils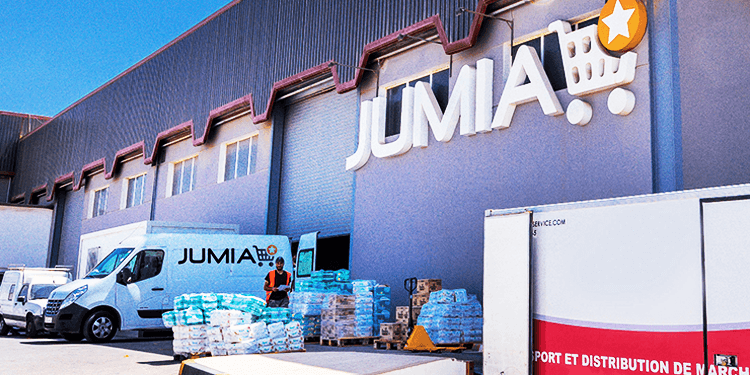 Jumia.ma est une entreprise ouverte orientée business-vers-client (B2C) qui permet aux entreprises d'atteindre le vaste et croissant marché de consommation en Afrique. Jumia.ma s'est établi comme la destination de la qualité, des produits de marque, de la restauration à un consommateur africain de plus en plus sophistiqué. Il s'agit du site de vente en ligne B2C le plus visité en Afrique.
Nos Missions
Nous aspirons devenir l'institution africaine la plus crédible en instaurant des standards de classe mondiale avec nos clients, nos partenaires et nos employés en ce qui concerne le business et le comportement professionnel. En agissant ainsi, nous voulons non seulement contribué à la croissance et au développement de l'économie et de la société africaine, mais également tout servir d'exemple aux autres.
Jumia recrute Plusieurs Profils
Performance Management Coordinator

Main responsabilities:
Analyze Queues with onground team to improve E2E operations

Structure and improve daily/weekly dahboards & figures

Ensure a day to follow up on queues to provide a best services to our customers & vendors in terms of Leadtimes

Implementing new processes related to E2E operations

Communicate actions with CXP/VXP team through a daily call

Tight follow up on the SR KPIs to resolve request on salesforce
Required Skills & Qualifications:
Education : Engineering and business schools (Bac+3/Bac+5)

Good knowledge in english, Excel is a must

Entrepreneurship, mindset, results oriented

Good knowledge in MS Excel
---
Network Manager

Who Is JForce

JForce is a physical sales and marketing channel.
JForce is a network of 20,000 sales consultants placing orders on Jumia on behalf of other people. On each order, they place, they earn a commission.
The objective through this network is to overcome e-commerce main challenges of internet access, how to place an order online and trust. Therefore Jforce is a key acquisition channel for new customers, partners, and sellers.
Finally, JForce program has the aim of empowering entrepreneurs and generating employment through the full support of Jumia established a brand.
Jumia Jforce team is there to lead the consultant network to grow through marketing and commercial initiative.
JForce Network Manager

JForce Network Manager plays a key role in growing and training new JForce agents.
First step will be to recruit new agents through offline & foot actions.
Secondly, welcome the m in JForce program through onboarding and training
Finally to drive their performance and build their agents' satisfaction..
The Network Manager will report into the Head of JForce.
Your Position As JForce Network Manager Entails:
Support recruited agents to place orders on Jumia platform.
Train agents on all Jumia & JForce dimensions (e.g. delivery timeline, how to place an order, how to track the order, etc.).
Organize end to end mega training (100 to 200 agents) in T1/2/3 cities.
Drive performance within your network of agents (drive sales and activation)
Manage relationship with agents (e.g. weekly meetings, weekly commercial actions on the ground)
Lead communication channels with your network of consultant (i.e. sharing deals on WhatsApp)
Drive insights on best recruitment practices and channels
Daily reports on the performance vs target and action to be taken during the week.
Propose innovative processes involving marketing push and communication channels to improve delivery on growth objectives.
A Successful Candidate Will Fulfill The Following Requirements:

Strong interpersonal skills to motivate, convince & train agents to place orders through Jumia
Very strong sales skills to lead negotiation and deliver on objectives
Fast learner and well organized
Performance-driven, action & result oriented
Very independent with a strong ability to go further than the expectations
Expected Background And Technical Skills:
An ideal candidate would possess significant (1 to 2 years) experience in offline sales & building offline networks (e.g. agencies)
As a whole, we expect someone passionate, creative and able to work efficiently. We expect a leader.
---
Onsite Merchandiser

About The Role:

The Onsite Merchandiser is accountable for delivering an outstanding online shopping experience by ensuring Jumia customers easily find and buy the desired products. This is to be done through the development of sound, data-driven merchandising strategies, with a laser-focus on maximizing conversion. They will interact cross-functionally with commercial, marketing, design, etc to identify business opportunities and coordinate work needed to take advantage of those opportunities.
Main Responsibilities:

Daily health-check and maintenance of the website and app to ensure quality and user experience
Drive the optimization of overall Conversion Rate and key Onsite KPIs across all devices and Onsite channels – desktop, mobile and app
Constant optimization of revenues and ensure outstanding quality of the content across devices
Owning the website front end from A-Z and Eye for small details, everything on website is your responsibility
Work with other teams (graphics, marketing,category managers etc.) across the company. Coordinate and filter onsite requests, as well as manage onsite capacity.
Generate and share weekly report with Merchandising team to include actionable takeaways, risks and opportunities from a trend, financial and brand perspective
Monitor, analyze, optimize and report on performance of campaigns and key learnings to maximize results
Be a source of innovative ideas; Improve landing pages/campaign designs and performance and give feedback
Weekly campaign planning and monitoring for efficient e-merchandising: challenge product assortment, catalogue structure and navigation, and optimize user experience to maximize sales
Share best practices with other merchandiser in the firm
Required Skills & Qualifications:
Bachelor's degrees required
2-3 years of ecommerce or retail website experience preferred
Proficiency and good working knowledge of CSS, HTML, Google Suite, and Microsoft Office applications (Word, Excel, and PowerPoint)
Knowledge of design software and technologies (Photoshop, Illustrator, InDesign, etc) is a plus but not required.
Demonstrated ability to work harmoniously with a cross-functional team of category managers, marketing professionals, design teams and others to create a world-class customer experience
Sales mentality and proactive thinker who can translate corporate product management strategy into an online experience
Ability to prioritize work, understand and follow processes, and utilize available resources
Ability to understand commercial/campaign requests and translate to design briefs
Demonstrated ability to manage multiple campaigns/projects, including prioritization, planning and execution
Strong and organizational skills with strong attention to detail and accuracy
Strong problem solving and decision-making skills; as well as ability to work and deliver under pressure, and within tight deadlines
Excellent communication and presentation skills
---
Performance Marketing Analyst Intern

We are currently looking for talented people with a passion for emerging markets and Africa to join our team and embark on our exciting journey.
Job Description:
As a Performance Marketing Analyst, you will be part of the Jumia Group's Central Marketing team while based in Casablanca. You will work with the teams across all countries where we are present. You will work very closely with Jumia Group's CMO. Your responsibilities will include:
Support countries in their marketing planning efforts (target setting, budget allocation), align with commercial teams and data teams in order to handle this end to end.
Running high impact analyses across marketing departments of Jumia which would include: strategic analyses on channels performances, design and roll-out of actions plans to drive performance improvements across all countries. Example projects: how to grow faster while optimizing our marketing costs, how to make customers addicted to using Jumiand return more often, …
Coordinating marketing processes between the central team and teams on the ground spread across Africa, share learning between countries to drive better performance
Working on documenting and improving existing and new processes on diverse marketing topics and channels, from Paid Marketing to SEO to CRM. You will discover how marketing is run in various countries in Africa. To do this, you will communicate with the various teams involved in the process and observe how things work on the ground. The Jumia Marketing team is cross-functional, and all challenges you will face will require you to work across multiple teams: Business Intelligence, Tech, Data Science, Channels Operations and many others.
Profile Requirements:

Top Engineering or Business School
Very good computer and MS Office skills
Excellent analytical and organizational skills
Proactive, Entrepreneurial, drive and proven ability to learn and act fast as well as go further than expectations
Strong inter-personal skills
A previous experience in growing start-up / top web firm, top consulting firm or M&A and venture capital, would be appreciated
Application Details:

---
Compliance Analyst

Job Description: As a part of the Compliance team, you'll be responsible for running manual searches and screening for onboarding corporate and individual customers. You will validate customers and partners details and carry out screening utilising a number of tools and data sources.
Your Responsibilities Will Include, Without Being Limited To

Perform KYC review on targeted customers and partners.

Perform Due Diligence review on targeted customers and partners.

Emit recommendations to management based on the findings of your investigations.

Follow up with Partners and Customers in case of missing documentation.

Various other tasks on KYC, sanctions screening or transactions monitoring.
Who we´re looking for:
Bachelor's degree in Business Administration, Business management, Accounting, Finance, Economics or related field from a recognized and accredited university.

A Masters' in any relevant field is an added advantage.

Professional English level required. Chinese, French and/or Arabic is a plus.

1 – 2 years' experience working in a fast-paced corporate environment preferably in a similar role and industry, in internal control, compliance, operations, logistic, commercial or finance.

Adequate knowledge of the online marketplace model and ecommerce environment

Understanding of KYC due diligence and Anti-Money Laundering checks for new and existing customers is a plus.

Professional knowledge of Salesforce is a plus.

Previous experience in a Customer Services environment is a plus.

Excellent verbal and written communication skills.

Extremely rigorous and details oriented, you love to deep dive in complex cases.

Autonomous, you are able to manage multiple deadlines with limited and remote management.

Curious, you love learning new things and using new tools. You are able to learn by yourself.

Bullet-proof professional ethic.
Other Required Skills:

Demonstrated ability to communicate, present and influence credibly and effectively at all levels of the organization.

Must have strong leadership, organizational and project management skills.

Ability to work on multiple projects simultaneously and meet deadlines on schedule.

English professional required.

Proficiency with Microsoft Office Suite (Excel, Word and Powerpoint) and Google Docs.
---
Consultants Commerciaux – Freelance

Afin d'accélérer le développement commercial de Jumia, nous recherchons des commerciaux freelances sur les principales villes du Maroc: Casablanca et régions, Rabat – Salé, Marrakech, Fès, Tanger, Meknès, Agadir, Kénitra, Témara et Mohammedia.
Que vous soyez expert de la vente, jeune diplômé ou étudiant à la recherche d'un emploi à temps partiel, rejoignez nos équipes de commerciaux freelance afin de faire grossir notre offre de restaurant à travers tout le Maroc.
Ce Que Vous Gagnerez à Travailler Avec Nous:

Une rémunération proportionnelle aux efforts déployés: plus vous démarchez de restaurant et plus vous gagnez.

La liberté d'être son propre patron: vous gérez vos horaires de travail et vos rendez-vous

Le support d'u ne équipe d'experts en marketing, ventes et informatique à votre service afin de vous soutenir pour la réussite et le développement de vos affaires

L'opportunité de participer au succès de la plus grosse aventure digitale africaine
Ce dont vous aurez besoin pour réussir en tant que Commercial Jumia Food:

Un esprit entrepreneurial doté d'une grande autonomie

Parfaite aisance à l'oral

Capacité à convaincre

De la persévérance sans borne

Une bonne connaissance des acteurs et restaurateurs de votre région
Votre rémunération:
Les niveaux de rémunération vous seront détaillés à l'oral lors de nos entretiens.